本学期本人任教的《专业设计3》课程要求同学们以个人或团队的形式完成一款独立游戏的概念设计与原型开发,对于作品的艺术风格与具体玩法则不做限制,但特别强调了声音(音乐或音效)应当成为核心机制的一部分,并且鼓励突破传统音游的形式局限进行探索,其中部分作品展示如下:
  Professional Design 3, a course taught by me this semester, required students to create an independent game from conceptualization to prototyping either individually or in teams. It did not place any constraints on art style of game genre but emphasized that audio (music or sound) must be a part of the core game mechanism. Students were encouraged to explore novel ways of gameplay different from nowaday music games and some of their works are as follow.
1. 幻听 · Acousma
  作者:余秋潼 高玮隆 罗希佳
  这款第三人称解密游戏画面精致、格调清新,很好地将音乐融入了游戏玩法之中。玩家需要进行2D/3D视角转换,并在合适的地点以恰当的方式利用声音完成交互以完成唤醒沉睡巨人的任务,挑战了脑力也愉悦了感官。
  Author: Qiutong Yu, Weilong Gao & Xijia Luo
  This TPS puzzle game was elegant and refreshing. It integrates music seamlessly into the game's core mechanism. A player needs to switch between 2D and 3D view modes and to use sound in correct places and at appropriate moments so as to wake up the sleeping giant. It not only challenges your brain but also entertains your eyes and ears.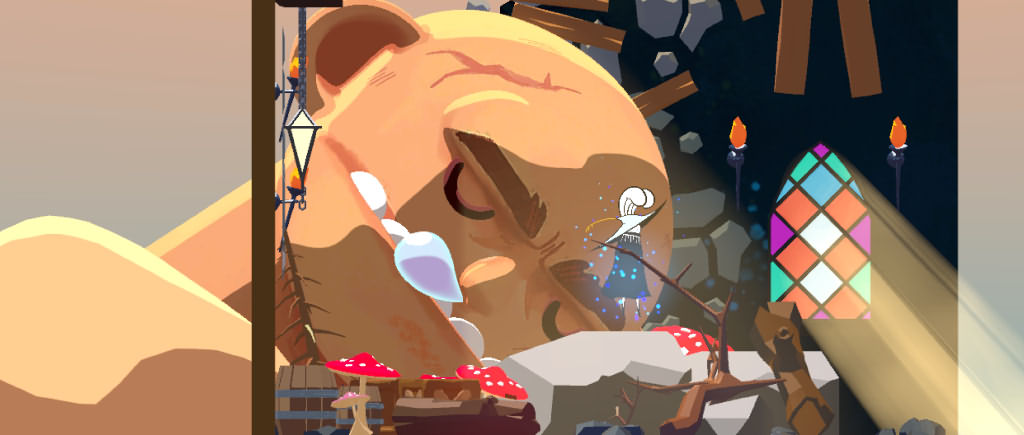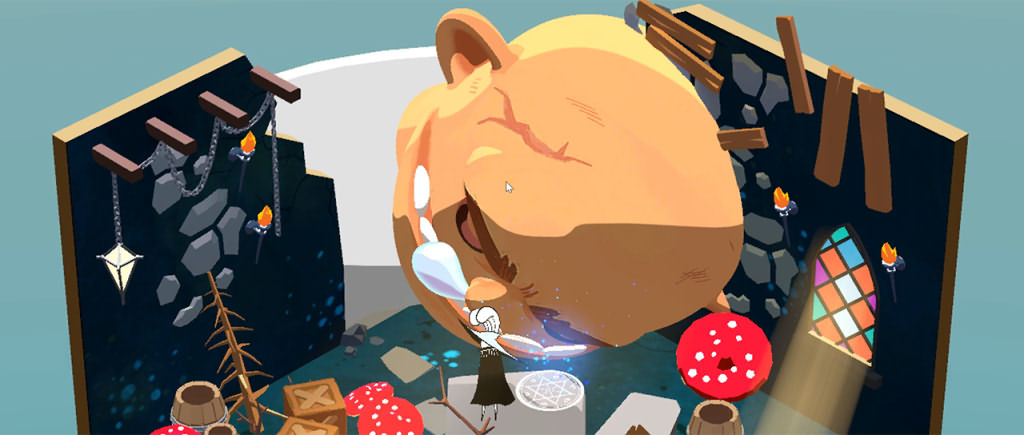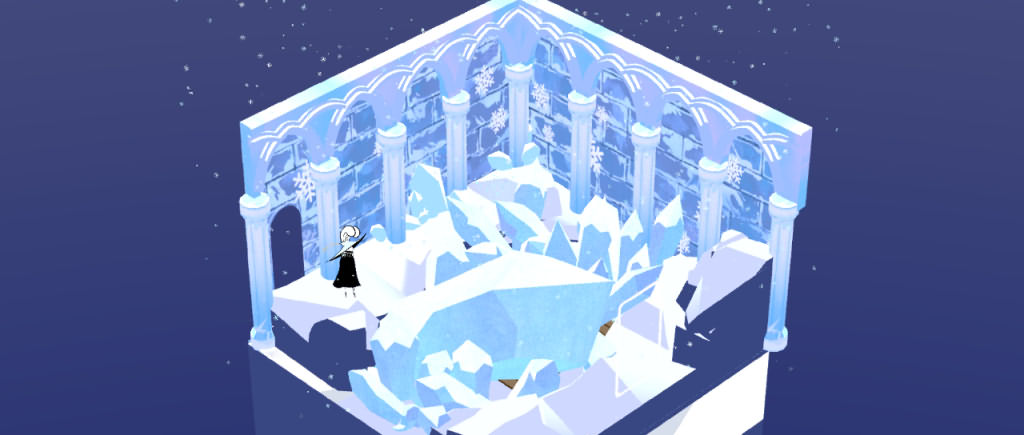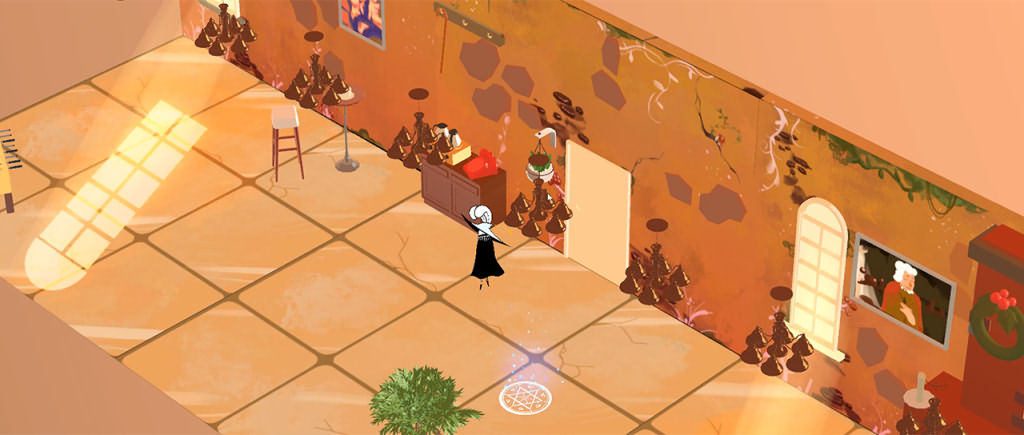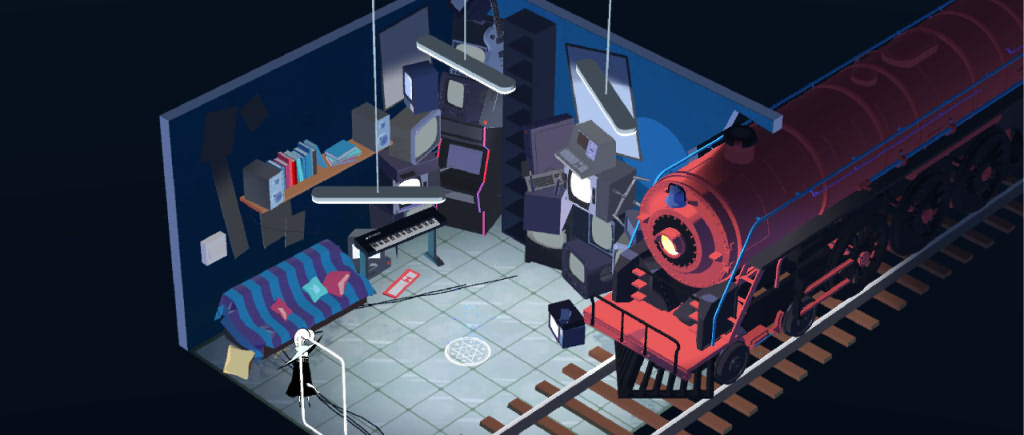 ▲ 《幻听》游戏截图 · Screenshots from Acousma
▲ 《幻听》介绍影片 · Introductory Video of Acousma
2. X-RGB
  作者:刘文艺 陈妍曲 张诗曼
  这是一款色彩鲜明、风格强烈的音游,它创新地采用了FPS(第一人称射击)的游戏形式,让敌人的动作与音乐的节奏完美同步,整个游玩的过程仿佛是在欣赏一幕精彩的机械舞蹈秀,令人过目难忘。
  Author: Wenyi Liu, Yanqu Chen & Shiman Zhang
  This is a musical game with bright colors and strong style. It takes the form of an FPS game creatively, makes the enemies' motion synchronize with the beats perfectly. Playing the game is like appreciating an exciting and memorable machine dance.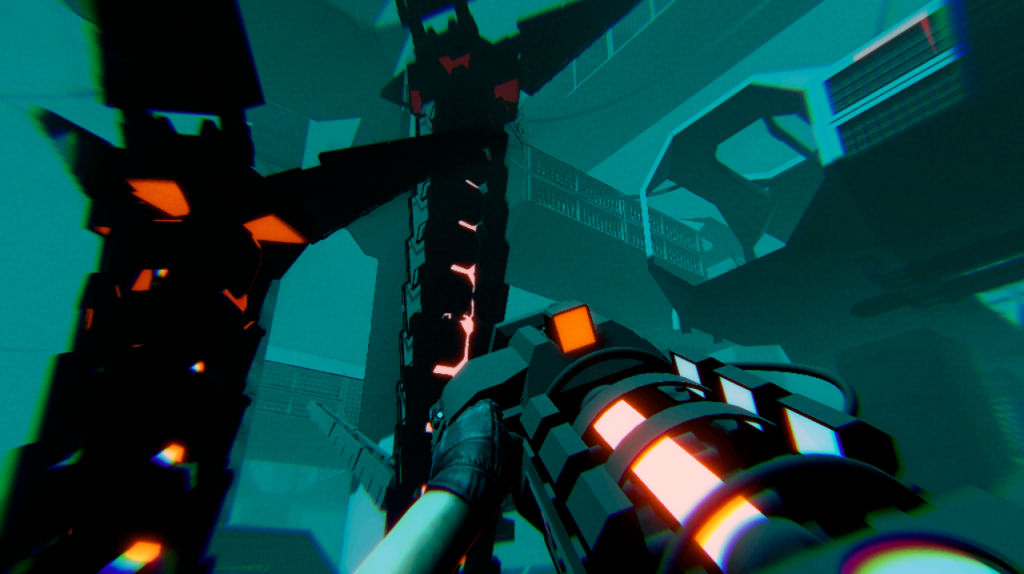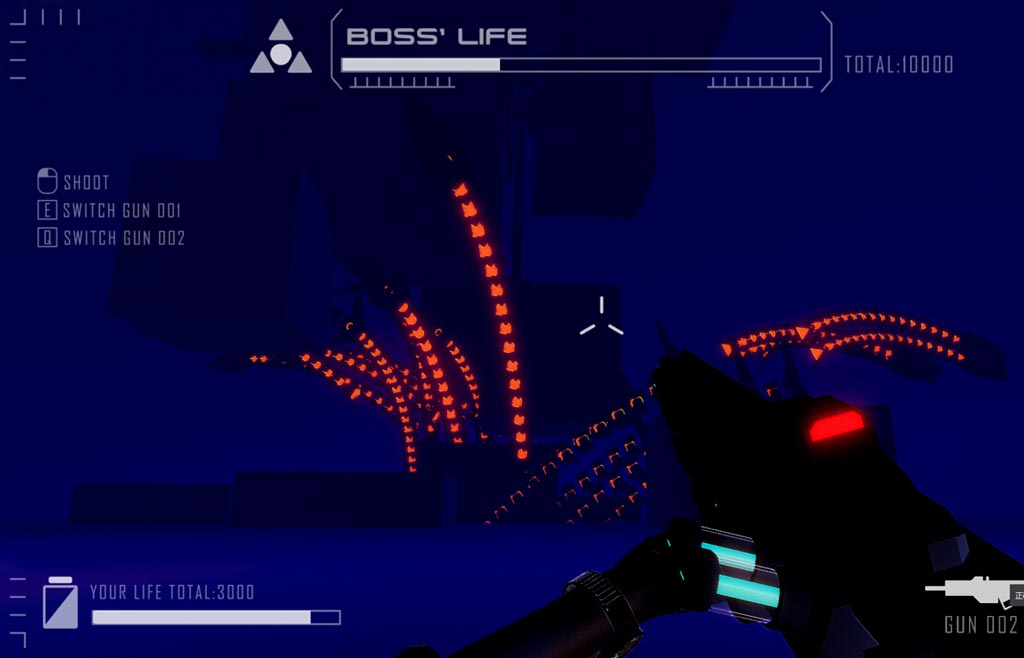 ▲ 《X-RGB》游戏截图 · Screenshots from X-RGB
▲ 《X-RGB》介绍影片 · Introductory Video of X-RGB
3. 迷城 · Lost   作者:何彦泽 沈梦莛 朱子言   这款解密类音游需要利用声音破解谜题将秩序混乱的世界恢复正常,它采用了二维手绘的方式制作了场景与角色,仿佛是一册画面会动的绘本,通过轻松自由的笔触带来带来莫名的亲和力,吸引玩家沉浸其中。
  Author: Yanze He, Mengting Shen & Ziyan Zhu
  This game requires players to restore the order of the game world by solving sound-related puzzles. It uses hand drawings to create the scene and the characters, making it virtually a moving picture book. The relaxing and amiable visual style makes it very appealing.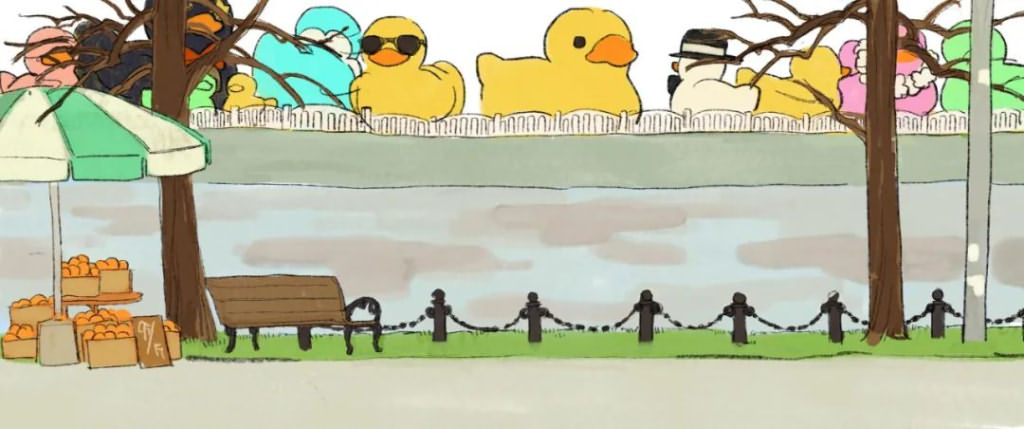 ▲ 《迷城》游戏截图 · Screenshots from Lost
▲ 《迷城》介绍影片 · Introductory Video of Lost
4. 节奏怪盗 · ANN&AN
  作者:安启源 吴叶子 黄可欣
  这是一款比较典型的横版跑酷类游戏,节奏紧张、体验刺激,玩家需要在躲避障碍物的同时踩着节拍点收集道具,此外还有一个特别之处:作为一款双人游戏,两个玩家必须通力配合在同一个节拍点上同时准确操作才能取得最高成绩。
  Author: Qiyuan An, Yezi Wu & Kexin Huang
  This is a typical horizontal running game with intense rhythm and exciting experience. A player needs to dodge obstacles and collect bonus according to the beats. Another special design of this game for dual players is that two players must hit buttons simultaneous so as to obtain higher scores.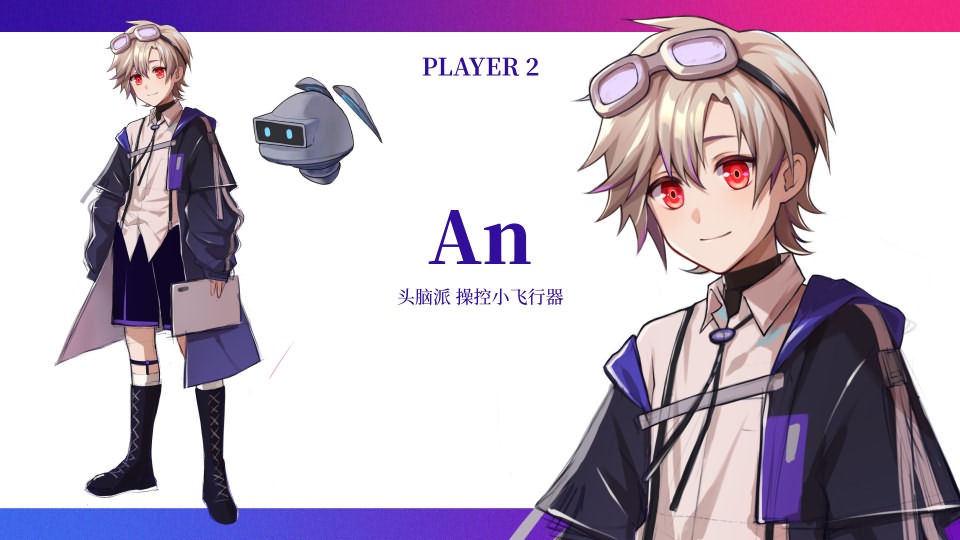 ▲ 《节奏怪盗》游戏截图 · Screenshots from ANN & AN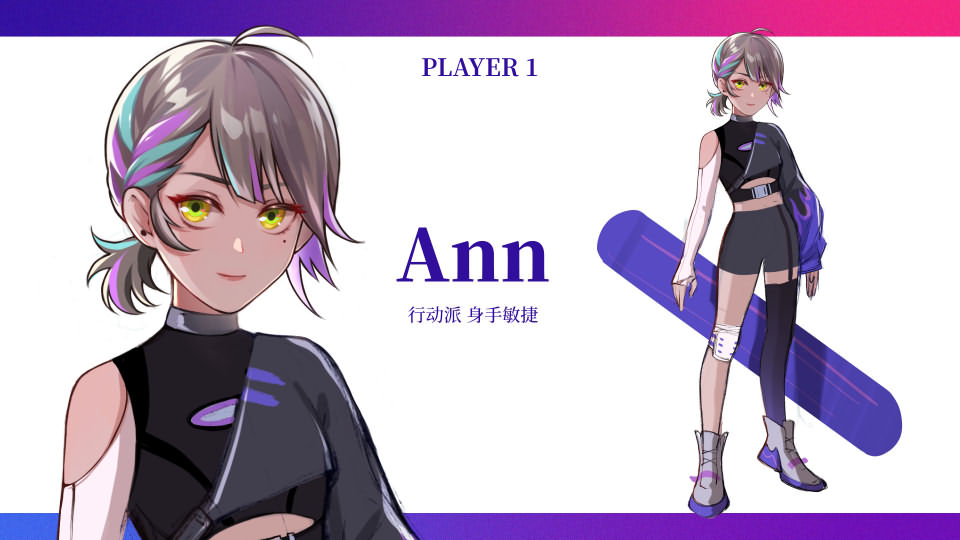 ▲ 《节奏怪盗》介绍影片 · Introductory Video of ANN & AN
5. 节奏闪避 · Beat Dodge
  作者:乔丹
  这是一款形式简洁、风格强烈的音游,抽象几何形的障碍物会随着音乐节奏而移动变换,而玩家则需要操控红色的方块在有限的空间中辗转腾挪,避开障碍物的"攻势"。尽管游戏原型本身并不复杂,但却具有巨大的拓展潜力。
  Author: Dan Qiao
  This is a Musical Game of simple yet strong visual style. Obstacles of abstract shapes move and transform with the music rhythm while a player needs to move the red box in limited space to dodge them. Though the prototype itself was simple, it has great potential of extension.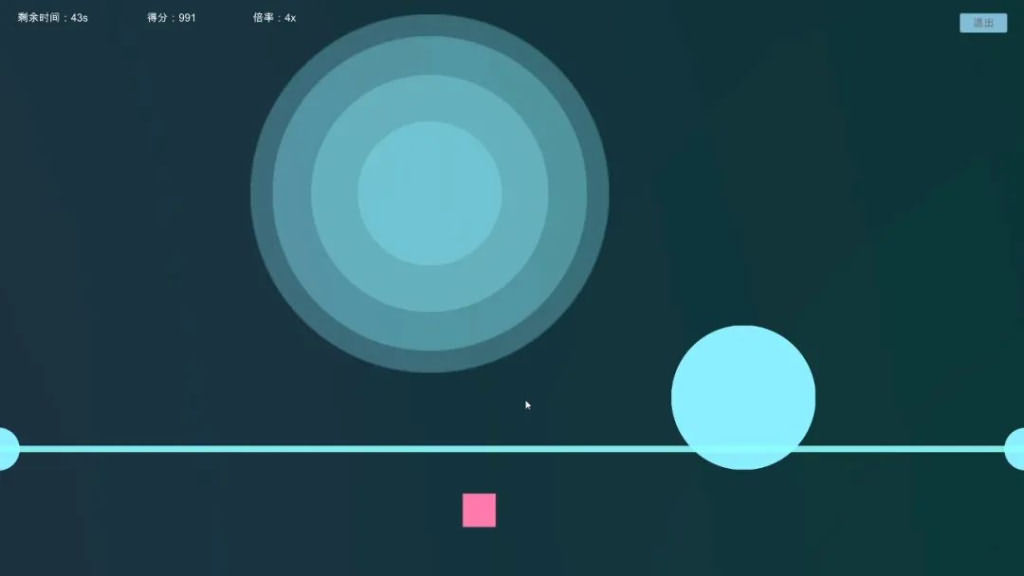 ▲ 《节奏闪避》游戏截图 · Screenshots from Beat Dodge
▲ 《节奏闪避》介绍影片 · Introductory Video of Beat Dodge
2023年十二月
一
二
三
四
五
六
日
1
2
3
4
5
6
7
8
9
10
11
12
13
14
15
16
17
18
19
20
21
22
23
24
25
26
27
28
29
30
31