2019年11月5日至10日,第二届中国国际进口博览会在上海隆重举行。由本人负责,黄嘉欣、郑仲燕、熊欣三位同学参与完成的交互装置《上海童谣》在中心展区"遇见上海"一经亮相便吸引了中国观众和媒体的注意。
  Between September 5 and 10, the 2nd China International Import Expo® was held in Shanghai. Shanghai Nursery Rhyme, an interactive installation created by a team led by me was open to the public at the Meet Shanghai Pavilion in the central exhibition area.
  该作品基于非遗传承人李守白先生的大型剪纸作品《上海童谣》创作,利用动画技术让原本静态的形象变得活灵活现,并且通过交互技术使画面上的角色能够根据前方的观众的情况运动起来,实现了艺术性与趣味性的统一。
  This installation was created based on "the Shanghai Nursery Rhyme", a paper cut artwork created by Mr. Shoubai Li, a Non-genetic inheritor from Shanghai. The characters were animated and could correspond to the motion of visitors, providing aesthetic and enjoyable experience.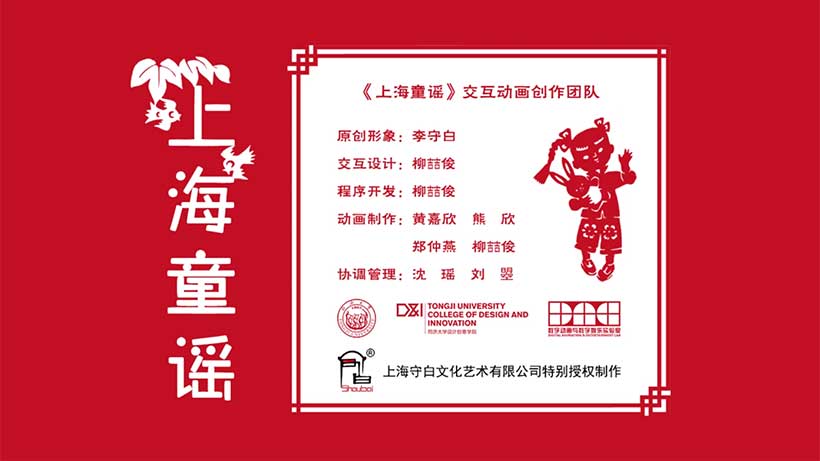 2023年十一月
一
二
三
四
五
六
日
1
2
3
4
5
6
7
8
9
10
11
12
13
14
15
16
17
18
19
20
21
22
23
24
25
26
27
28
29
30